This post may contain affiliate links. If you buy thru these links, we may earn a commission at no additional cost to you.
---
A hidden object game (or hidden picture game) is a casual game that tests your ability to find items within a setting in order to progress the story line.
All hidden object games require you to find lists of objects within a busy scene.
The story lines for hidden object games are frequently written in novelette format.
If you haven't played hidden object games yet, I would encourage you to try them out. They're tons of fun! (Even for non-game players, like me.)
Depending on the game's creator, there may be additional challenges thrown in — like puzzles and adventure modes.
You might also have a few hints to use throughout the scenes when you get stuck, but hidden object games are more enjoyable when you don't rely on such tactics.
Here are some of the best strategies for finding items faster in hidden object games…
Search By Color
Searching for items by their most common color can make objects easier to find.
For example, if one of the hidden objects is a fire hydrant, then looking for red items within a scene will be a good way to reduce the number of hiding spots for that item.
Some games tend to challenge you by hiding the object within items of the same color — like a red apple within a bouquet of roses.
Other games may change the color of an item to something that is not expected — like a yellow fire hydrant rather than the common red shade. In this instance, it's best to search for the color as well as the shape. That way, you may be able to spot cylindrical objects in order to find the fire hydrant if the color red cannot be found.
Search By Shape
When it comes to identifying objects by their shape, it's best to look for areas where that item could easily blend in.
A crowbar is a common object to find within these games and it is often hidden at the borders of items — such as windows and doorways — because of its long, slender frame.
By carefully scrutinizing over items with defined borders, it may be easier to spot objects that could be a part of the frame. Also, a thin object — such as a sword — can be hidden within tall blades of grass or pinstriped wallpaper.
Look For Oddities
Trust your first instincts.
If there's an area within the scene that stands out and catches your eye, odds are there is probably something hidden there!
For example, a bowl of fruit that doesn't seem quite right may be concealing something on the list of hidden objects.
Take Breaks
With many hidden object games, you have the option of leaving the scene and coming back to it later.
This can be helpful if your eyes are getting tired or you are becoming frustrated trying to find the last item on the list.
By leaving the scene and coming back later, you can search again with a fresh mind and you may be able to locate things that your eyes were too tired to spot earlier.
Adjust Your Monitor
Some hidden object games have darker themes — such as hauntings or murder mysteries — which makes the illustrations for the scenes rather dim and hard to decipher between different objects.
When this happens, it can be helpful to change the brightness, contrast, or gamma of your monitor to be able to spot items that were hard to see in dark corners of the scene.
If your monitor can be pivoted vertically, realigning the screen can often increase the visibility of objects within a picture without having to adjust the settings.
Playing around with the brightness and visibility is the best way to find all of the hidden items without needing to use any of the hints.
---
The most important thing to remember is that these games are meant for entertainment and relaxation.
If you find yourself getting frustrated, try closing the game and coming back to it later when you can better focus your attention and enjoy the story line!
---
---
FUN TIP: There are 3 puzzles in the image at the top of this page. Can you solve the puzzles?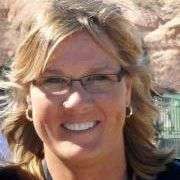 I grew up playing board games and card games. It's a pastime that I've never outgrown. The games mentioned here are great for your home parties, family game nights, camping outings, and RV road trips. (We play some of them on our cross-country motorcycle trips, too.) When I'm not playing games with my friends and family, you will find me at the corner of Good News & Fun Times as publisher of The Fun Times Guide (32 fun & helpful websites).