This post may contain affiliate links. If you buy thru these links, we may earn a commission at no additional cost to you.
---
Scrabble has always been my favorite board game.
And I've been on the hunt for creative things to do with Scrabble tiles for decades now.
Following are some of the best ideas I've found for reusing Scrabble tile & game boards, as well as some really unique Scrabble art and memorabilia.
If you've got a friend who loves Scrabble, this post will give you tons of great ideas for gifts for that person!
And if you're the Scrabble aficionado, then you'll definitely be inspired to try your hand at making some of these fun Scrabble mementos yourself.
TIP: Click on photos and links to see tutorials for each of these DIY Scrabble items.
Unique Scrabble Art & Home Decor Ideas
#1 – DIY Scrabble quilt
It takes a lot of patience and love to make something so large — and personalized — as this DIY Scrabble quilt… but boy is it worth it! And if you don't have the time or sewing skills required, then chances are you can find someone on Etsy to make a fun Scrabble quilt for you.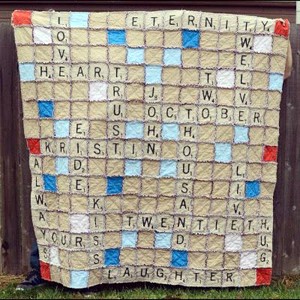 #2 – DIY Backyard Scrabble games
If your family enjoys playing Scrabble, just think how fun these backyard Scrabble games would be — especially at your outdoor parties and cookouts! For starters, you could make a patio Scrabble game using poured concrete as a permanent fixture in your patio area. Or you could make a lawn Scrabble game using concrete pavers placed in a bed of sand, and still be able to feel the grass between your toes while you play. Then again, you don't necessarily need a Scrabble board at all — you could just place Scrabble letters on the grass itself.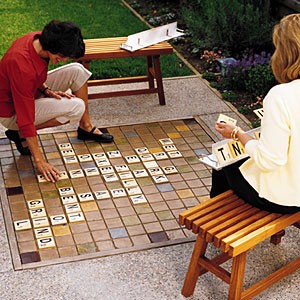 #3 – DIY Scrabble tile dishwasher magnet
This Scrabble dishwasher magnet is simple enough to make yourself by gluing Scrabble tiles onto a self-adhesive magnetic sheet. Or you can find lots of different Scrabble tile dishwasher magnets available on Etsy.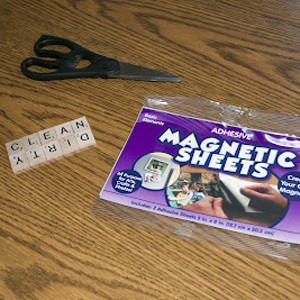 #4 – Scrabble letter pillows
These are so fun! You can spell out anything you want with Scrabble letter pillows. They look great when placed on beds or displayed on sofas. And if you want to save a few bucks, just buy the Scrabble pillowcases alone and stuff your own pillows inside. There are lots of fun Scrabble pillows to choose from on Etsy.
---
Fun Things To Do With Scrabble Tiles
#1 – Label things with Scrabble tiles
Using Scrabble tiles and tile holders, you can create useful Scrabble labels for various items placed on your shelves at home or on tables at parties. Think along the lines of picnics and cook-outs, as well as weddings, Halloween parties, and more!
#2 – Frame some Scrabble letters
Arrange some Scrabble tiles into meaningful words or phrases that are special to you or someone you love. Then place the Scrabble tiles behind glass in a photo frame. Or, forget the glass and just arrange Scrabble tiles in an open frame.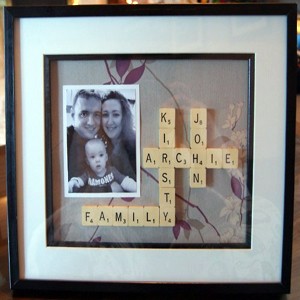 #3 – Make Scrabble signs
Use traditional Scrabble letters and tile racks to make small Scrabble signs that make a huge statement. By using really old tiles and racks — or by otherwise distressing them — these small signs can look really vintage.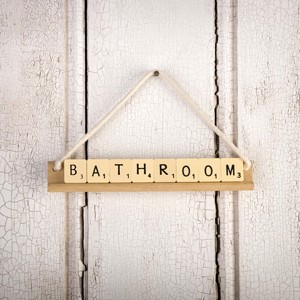 #4 – Make Scrabble drink coasters
As shown in these step-by-step tutorials, you can make Scrabble coasters yourself. They're useful and practical and a conversation piece when incorporated into your everyday home decor.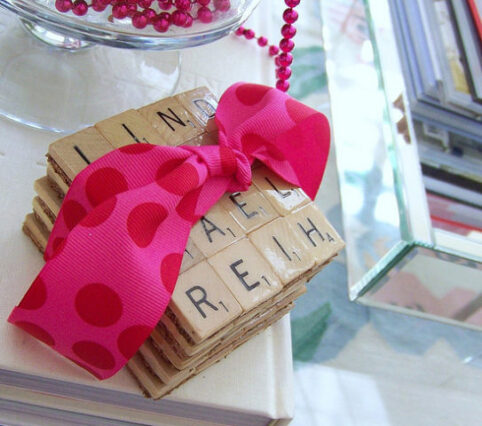 Fun Things To Do With Scrabble Game Boards
#1 – Make Notebooks / Journals from a Scrabble board
Since Scrabble game boards are so thick and sturdy, they make great notebook covers or journal covers! If you don't have the patience to make one yourself, you can find lots of Scrabble notebooks available on Etsy.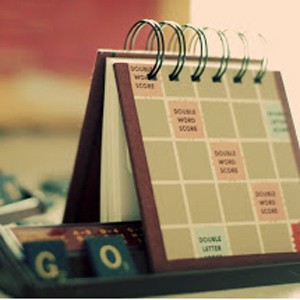 #2 – Turn a Scrabble board into a photo frame / memory box!
As seen in these step-by-step instructions, you can repurpose a Scrabble game board as a picture frame. Place your favorite photos exactly where you want to make your very own DIY Scrabble photo frame.
---
Where To Find Extra Scrabble Pieces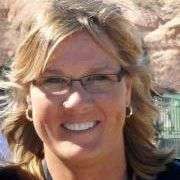 I grew up playing board games and card games. It's a pastime that I've never outgrown. The games mentioned here are great for your home parties, family game nights, camping outings, and RV road trips. (We play some of them on our cross-country motorcycle trips, too.) When I'm not playing games with my friends and family, you will find me at the corner of Good News & Fun Times as publisher of The Fun Times Guide (32 fun & helpful websites).