My husband Jim was on a mission a few years ago, attempting to find all of the best online games that were worth playing.
Only FREE online games, of course. And none of those that you have to register or sign-up first to play. Just good old-fashioned, simple computer games.
His goal was to find 100 of the best online games and share them with our friends and family here at The Fun Times Guide. He saved them in a category called 100 Sites.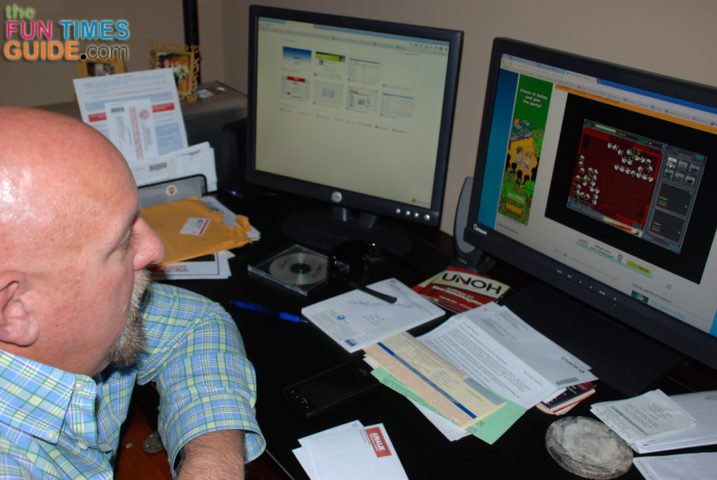 Fast-forward a couple years, and I recently found myself flipping through his collection of fun online games to see which ones were still available to play in this day and age.
Before smartphones everyone was playing games on the computer. Jim actually played them round the clock — in between other computer tasks.
As the numbers of online computer gamers have dwindled, so have the numbers of decent online games.
I am happy to share with you — and Jim — a revived collection of all the best online games that have stood the test of time.
They're all here.
Only about 35 or so made the cut. And a couple of those are more like 'challenges' or 'tests' than actual games. But they're all 100% enjoyable and definitely worth a look.
Let us know your favorites. In case you're wondering, Jim's go-to games when he's got some time to kill while sitting at the computer are: PacMan and World Golf Tour. Enjoy!
.