This post may contain affiliate links. If you buy thru these links, we may earn a commission at no additional cost to you.
---
Who knew when I wrote about playing with my friend's Cornhole (game!) a month ago, that article would quickly become one of our most popular?
So, I decided to find out everything I could about this FUN game…
And, after playing it myself for the first time just weeks ago, I have to admit… while I had terrible aim, no power, and barely scored any points, it was a heck of a way to pass the time!
Look Who's Playing Cornhole…
This backyard game of yesteryear is making a HUGE comeback these days. In fact, Cornhole is becoming the trendy new bean bag game in the U.S.!
Practically every week, I hear of another person touting the praises of Cornhole, like Dierks Bently (of Country Music fame — "What Was I Thinkin?" and "Lot of Leavin' Left to Do"), who says it's his band's favorite thing to do between gigs!
In Illinois (and plenty of other places I'm sure), they even have what they call Bag Bars where they play this bean bag toss game religiously… over beer! Now, that's my kind of bar game!
Play Cornhole Like A Pro
If you really want to get good at Cornhole, try this on for size!… It's an illustration which depicts the science of the toss and ways to improve your Cornhole score.
Here are the complete rules, scoring details, glossary of terms, and even how to stand and tips for "folding the bag"!
And here's the lingo, plus photo instructions on how to hold the bag, and how to toss the beanbag when playing Cornhole.
Where To Get A Cornhole Game Set
If you'd like to build your own Cornhole game, here are the dimensions and step-by-step directions for building your own Cornhole boards and bags.
If you're interested in buying a Cornhole set, consider these:
Cool Cornhole Accessories
What about a caddy to hold your snacks, drinks, and even a scorecard?… Check out the Score Tower Cornhole Scoreboard Caddy!
This elaborate corn hole score tower might just be the best way to keep score.
You'll find everything under the sun related to Cornhole on eBay!
For all our favorite Cornhole things, check out Fun Times Cornhole & Bean Bag Games
Cornhole Clothing & Gear
What Others Are Saying About Cornhole
Aside from all the comments to my first post, there are are lot of other people talking up this one-of-a-kind backyard pastime:
If you enjoy the game of Cornhole, then you'll probably like Bolo Toss or Ladder Golf too!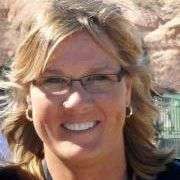 I grew up playing board games and card games. It's a pastime that I've never outgrown. The games mentioned here are great for your home parties, family game nights, camping outings, and RV road trips. (We play some of them on our cross-country motorcycle trips, too.) When I'm not playing games with my friends and family, you will find me at the corner of Good News & Fun Times as publisher of The Fun Times Guide (32 fun & helpful websites).