This post may contain affiliate links. If you buy thru these links, we may earn a commission at no additional cost to you.
---
I was introduced to Bunco (a dice game that's taking the country by storm) in much the same way that I was introduced to Cornhole (a beanbag game that has a cult following).
I just sort of "showed up" and the game found me.
Both have weird names. Both are adult games. Both are rapidly growing in popularity… and trends… and tournaments. Most of all, both are highly addicting.
They say that Bunco is played by over 17 million women nationwide!
Bunco may not be a household name, but it is rapidly becoming a household game. This dice game favored by women as an alternative to "poker night" has turned into a hot new suburban trend. Like most dice games, Bunco is based primarily on luck. For the women who play, Bunco is not merely a game, but a reason to connect with female friends for a home cooked meal, good gossip and just plain fun. Source
When my neighbor asked me to sit-in as a sub at her Bunko game tonight, I jumped at the chance. Because I'm pretty good at card games and dice games — usually.
My First Game Of Bunco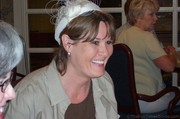 At the start of my very first ever game of Bunko tonight, I wasn't even aware of the rules or how to keep score.
All I knew is that dice were involved and that there would be prizes (not money, prizes).
That was enough to motivate me to try my hand at Bunco for the first time!
Suffice it to say that I don't qualify as "the Queen of Bunco"… yet. My neighbor Tracy currently holds that well-deserved title in our neighborhood circle of Bunko players. But I had a lot of fun, that's for sure!
Here are some pictures from the evening. (P.S. Tonight's Bunco party theme was "hat night")
Everything You Want To Know About The Game Of Bunco
In preparing for this article, I have since researched the game of Bunco a bit, and found some interesting tidbits that others who are interested in playing this game for the first time might also be interested in.
The game is played at tables of four in competing teams of two. Players score points by rolling three dice and trying to match the number they're supposed to roll for that round. They get a point for each die that rolls the number, and if all three roll the number they score 21 points. They also score 5 points for rolling three of a kind of any other number. They get to keep rolling as long as they score one or more points with each roll. Once they fail to score, they pass the dice to their left and the opposing team gets a chance to score.

During each round, the teams at the Head Table try to score 21 points. The first team to score 21 points wins the round and play stops. At all other tables, play stops when the Head Table play stops and the team with the highest score at each lower table wins the round.

At the end of the round, players change seats, the winners at each of the lower tables move up a table, and the losers at the head table move to the lowest table. Players also switch partners at the end of the round, so you never play with the same partner twice in a row.

During play, players track the number of rounds they win and lose as a team, and the number of Buncos scored individually, on their personal scorecard. At the end of the night wins/losses and Buncos are tallied and prizes awarded."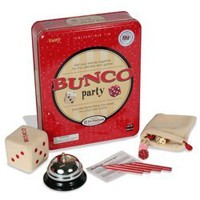 More About Bunco

Bunco Party Ideas

The History Of Bunco

 Popular Items For Your Bunco Party On Etsy

Bunco Party Theme Ideas

Food, Talk, Dice… Means It's Bunco Time!

How To Host A Successful Bunko Party

World Bunco Association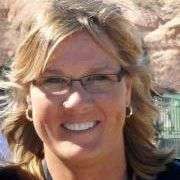 I grew up playing board games and card games. It's a pastime that I've never outgrown. The games mentioned here are great for your home parties, family game nights, camping outings, and RV road trips. (We play some of them on our cross-country motorcycle trips, too.) When I'm not playing games with my friends and family, you will find me at the corner of Good News & Fun Times as publisher of The Fun Times Guide (32 fun & helpful websites).