This post may contain affiliate links. If you buy thru these links, we may earn a commission at no additional cost to you.
---
Have you played Cranium yet?
Each year at Christmas time, my side of the family buys a new board game.
And a couple years ago, Cranium was it.
Since we had so much fun playing it there, Jim and I went out and bought our own game soon after that.
These days, it goes to almost every party we go to.
Okay, so that's usually only the boring adult New Year's Eve parties and an occasional football-themed party or something, but still…
Why We Like Cranium
…Because it's 4 games in one!
You've got:
Pictionary

Charades

Name That Tune

Trivial Pursuit
My favorites are Pictionary (where you sometimes have to draw with your eyes closed!) and Charades — because those are 2 games that anyone can do.
There is virtually no skill or brains required for these "acting out" portions of the game.
My least favorite is Trivial Pursuit — the questions are pretty hard, but not as hard as the "original" Trivial Pursuit game questions!
For some reason, the guys always seem to do pretty well with these questions.
I'm undecided about the Name that Tune portion of the game.
While the songs you're supposed to "hum" to the other players on your team are typically popular 80's songs and other long-standing classics… it's next to impossible to get the "key" right. (For all of us non-singers, that is.)
Plus, sometimes it's easier to hum the background melody than the chorus itself, and since there's no words it's harder for your teammates to pick up on the tune.
Our friends Neil & Abby never seem to have a problem with the Name That Tune portion of Cranium.
They're "the designated hummers" every time we play the game together!
Oh, and I almost forgot about one interesting caveat to this game… one category of questions is called Sculptorades.
It's where you use a hunk of Play Doh to "sculpt" the word that's on the card for your teammates to guess.
It's easier than it sounds, but it does take a small bit of skill to be able to mold the clay into meaningful shapes well enough that others will be able to guess what you can so clearly see in your own mind!
Okay, Here's A Game of Cranium In Action…
This past New Year's Eve, we went to Neil and Abby's and took Cranium with us.
The word was "blowfish"… act it out!
The word was "backbend"… sculpt it!
The word was "paintball"… act it out!
[For the record, they never even got close to guessing that this was 'painting'… and this was 'a ball'… dribbling the ball… shooting the ball with this amazing paintball gun… Nothin'!]
Happy New Year, Everybody!
Here's to another year of playing fun board games…
Next up, a card game of Euchre in action. Watch out Neil & Abby… it's ON now!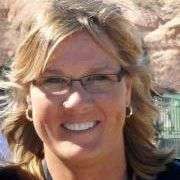 I grew up playing board games and card games. It's a pastime that I've never outgrown. The games mentioned here are great for your home parties, family game nights, camping outings, and RV road trips. (We play some of them on our cross-country motorcycle trips, too.) When I'm not playing games with my friends and family, you will find me at the corner of Good News & Fun Times as publisher of The Fun Times Guide (32 fun & helpful websites).